Classic Report (option 2)
Rural Restricted Report
Option 3
This 2-page form was initially designed for lenders updating prior appraisals. However, others can also alter the format --- possibly using the "Type-Over Tool+ to replace the "Borrower Name" with something else as suggested.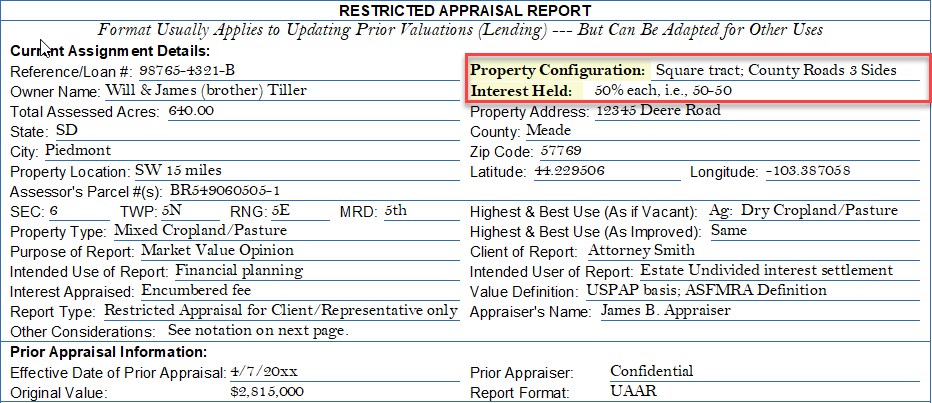 As with the other Restricted Report options, the user is in control of the format, content, USPAP requirements, and deliver of the information necessary to address the property type and assignment complexity. Ag-Ware is only providing examples. When the user develops their final format, they can "Save Template As" and add it to the template options under File/New From Template alternatives.
The Scope of Work is expanded, but most of the content has been standardized with check-box reporting statements that qualify the appraiser's activities regarding the assignment.
The second page includes additional "affirmative statement" check-boxes, assignment dates, and findings summary. The lower check-boxes can be left blank and the user merely make a statement is the "open" comment field, the report was not for lending purposes and not applicable.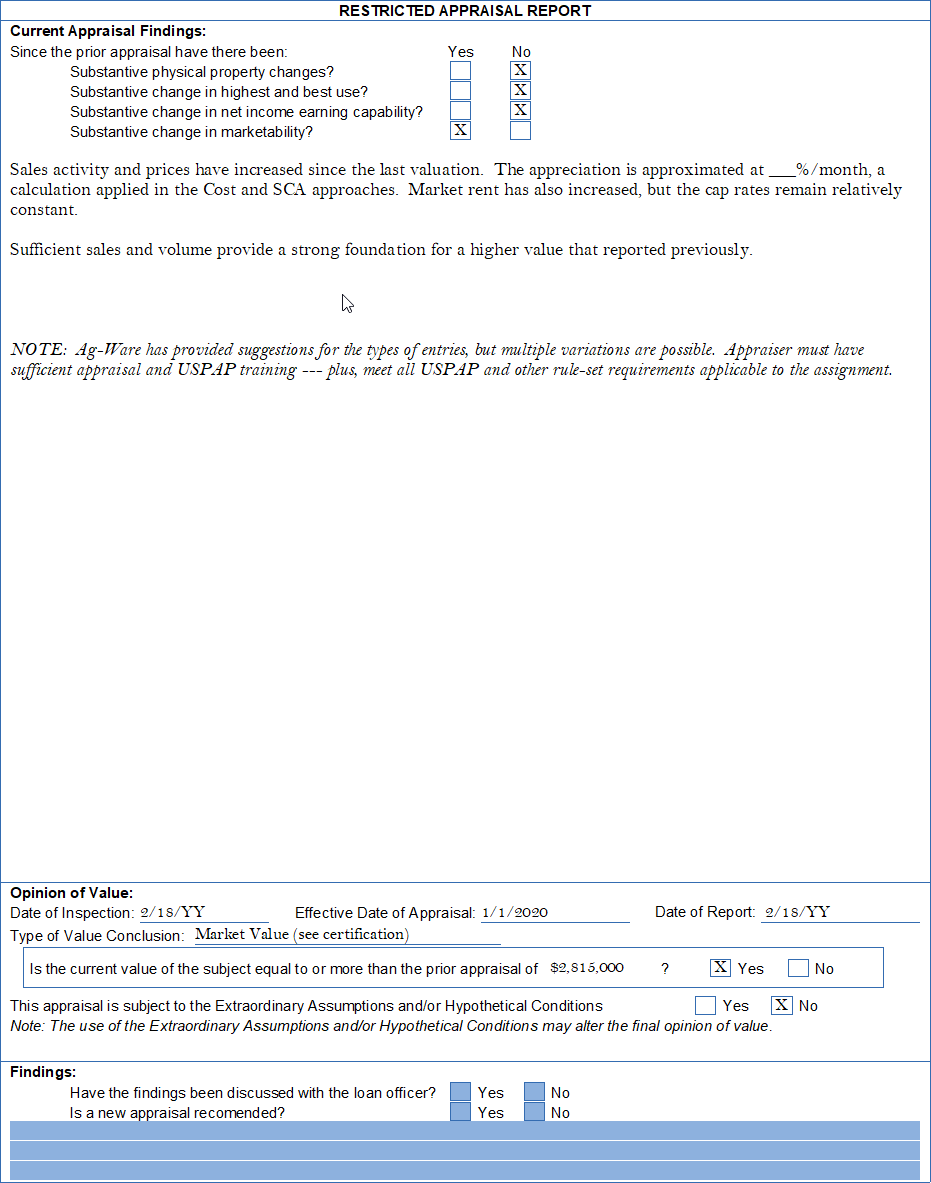 Additional pages for the Assumptions & Limiting Conditions and Certificate should be include. The example also includes all supporting data, approaches, and worksheets. The client PDF can be different that the "file" PDF --- which is necessary for the user's records.